All Gear Orders Will be Taken in the Spring
Click on an item to see an enlarged photo and product details!
High Sierra Travel Bags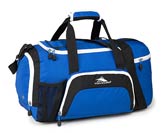 Overnight Bag
$29
Swerve Backpack
$45
How to place an order:
There are several ways to place an order with Rein Teen Tours Gear To Go:
1) By Phone - 1.800.831.1313
2) Download Product Information & Order Form Now - Click Here. Please print out the order form and either fax it to our office (973.785.4268) or mail it back. Acrobat reader is needed to view the order form.


Download your free copy of Adobe Acrobat Reader Here