The Most Experienced Staff in the Teen Tour Industry!
We are committed to placing a staff of dedicated, hard-working and motivated individuals on each teen tour and community service program. Our staff is selected through a highly competitive application process based on strength of references and personal interviews. Candidates undergo professional criminal background checks. All staff members attend our professional training workshops, where emphasis is placed on the safety and well-being of our teenagers. All Rein Teen Tours staff members are certified in CPR and Basic First Aid Training.
Most of our staff members are teachers and graduate students with extensive experience working with young people. A large number of our staff is comprised of Rein Teen Tours alumni, who are returning to give today's teenagers the same great experience they had as campers. Our high rate of returning staff ensures that every teen tour has an experienced and dynamic group of leaders. Our leaders exhibit the maturity, compassion, and personality to give our travelers' families the confidence necessary for a successful summer!
At Rein Teen Tours, we are more than just another teen tour company – we are FAMILY.
Norman and Karen Rein

After creating Rein Teen Tours more than 30 years ago, Norman Rein is still actively and passionately running Rein Teen Tours with his wife, Karen. Together, Norman and Karen Rein work every day in the Rein office, speaking to parents and developing warm and trusting relationships with our families. Committed to the importance of group dynamics, Norman & Karen prepare our summer programs and personally train our directors and counselors, to ensure that every teenager feels comfortable, happy and connected with great new friends on their tours. During the year, Norman travels the world to maintain our existing itineraries and develop new programs. Karen received her Bachelor's degree from Boston University, holds her Master's in Social Work and led our teen tours and community service programs on the road for 19 summers. The Rein kids, both big and small, are all involved in the fun of the family business. Brett earned his Masters in Education, and will be working on his 13rd Rein Teen Tour this summer. Carrie has spent several summers working on our teen tours and helping on our community service programs. Karen and Norman's 7 year old son, Zachary, is a Rein counselor in training.
Rich & Patti Applebaum

Rich has been part of the Rein Teen Tours' family since the company's inception in 1985. Rich, a company partner, has lead many of our tour itineraries and handles the travel arrangements for all of our programs. Rich, and his wife Patti, spend their summers speaking with parents and tour leaders from our summer communication center. As parents of two children who spent several summers participating in Rein programs, Rich and Patti appreciate that parents are reassured in knowing that they can reach a company partner, 24 hours a day, 7 days a week during the travel season. Rich is a travel fanatic and has visited all 50 United States, and Patti enjoys movies, reading and is a political junkie! Patti and Rich have found it most rewarding to have their own children participate in our tours.
Roz & Jed Buck – Staff Training and Team Building

Roz and Jed are highly regarded trainers and consultants with extensive experience in youth development. Throughout the year, they speak at dozens of conferences and conduct training workshops across the country for large companies, start-ups, not-for-profit organizations, schools, and summer recreation programs. For 13 years, they owned and directed a large private day camp in New Jersey where they trained 400 staff each summer. Roz and Jed have been part of the Rein team since 2017, training both directors and staff on best practices for working with teens. At the start of the summer, they also join some of our tours to kick-off the experience for our teens with fun and meaningful teambuilding activities.
The Rest of the Rein Family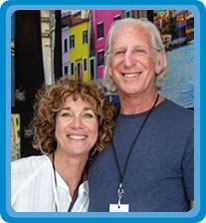 Stew & Lill Rein
Stew, Norman's brother, taught history and psychology at the high school and middle school level for over 25 years. Stew has been involved with Rein Teen Tours in many capacities for over 30 years, including leading our summer tours. Last summer, Stew and Lill led our Mini Tours.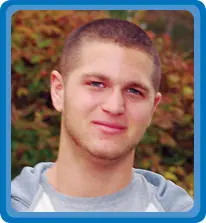 Brett Rein
Brett, Norman's son, received his Bachelor's Degree in Health Behavior Science from the University of Delaware. Brett recently earned his Masters in Education, and will be working on his 14th Rein Teen Tour this summer. Each summer, Brett builds his tours into a family, and gives his campers the same great experience that he had as a former Rein camper.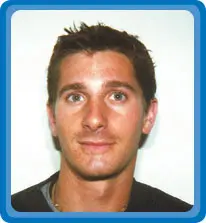 Gabe Rein
Gabe, Norman's nephew (and Stew's son), spent many summers of his life on Rein Teen Tours, as a camper and tour leader. After graduating from Baruch College and spending many years as a chef in New York City, Gabe now resides in Phoenix, Arizona with his family. Gabe visits our teen tours every summer as they head through the southwest. His infectious energy, warmth and Rein spirit is always appreciated by our campers and staff.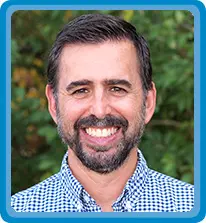 David Hackmeyer
David works in the Rein office full-time and has been with Rein Teen Tours for over 25 years. David travels both domestically and internationally during the year to manage our existing community service programs and to design new programs with exciting destinations, activities and vendors. David earned his Bachelor's degree in History and his Master's Degree in Education. He has a passion for music and enjoys spending time with his family, traveling, surfing, and yoga.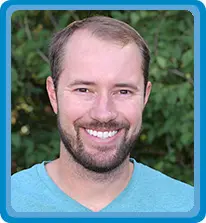 Brian Downs
Brian works in the Rein office year-round and has been on tour for the past 15 summers. During the year Brian organizes our tour itineraries, books all of our activities and handles all the logistics. During the past few summers, Brian was the Head Director of Hawaiian Caper, Project Ecuador and the Australia & New Zealand Adventure. Brian earned his undergraduate degree from Sacred Heart University, where he played Division I soccer. Brian enjoys playing sports, especially soccer, and his favorite thing to do is spend time with his wife and sons.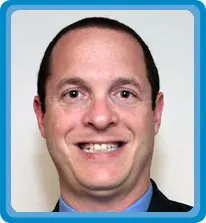 Howard Gorchov
Howard has worked in the student travel industry for over 25 years after graduating from the University of Pittsburgh. During the summers he has worked as a counselor, tour cook and director. During the year he speaks with many families and is our Mini Tours expert. Howard is happy to speak about all aspects of the tours to make prospective participants feel very comfortable. Howard is also a professional photographer and loves taking his two boys and wife on road trips anytime the opportunity arises.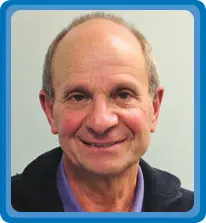 Jeff Gass
Jeff works in the Rein office and speaks to many of our families on the phone each day. Jeff also books all of our programs' hotels and resorts. Jeff was a middle school math and phsycial education teacher and has spent the past 40 plus years in the teen tour industry. Jeff plays many sports, including softball, and enjoys going to the theater in New York City.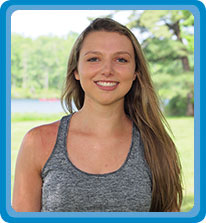 Liv Bracy
Liv works in the Rein office full-time, is our Director of Personnel, and holds a Bachelor's Degree in Marketing and Human Resource Management. Her passion for travel and community service stems from her three summers as a camper with Rein Teen Tours. The past six summers, as a staff member, she focuses on providing her campers with the same life changing experience she had. Liv loves the strong bonds that form within such a short period of time on tour.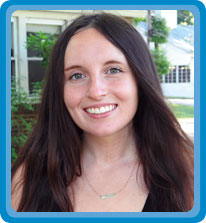 Kelsey Gilroy
Kelsey works in the Rein office full-time and has recently earned her Bachelor's Degree in Communication Studies from Montclair State University. She has a huge passion for travel and loves road trips. During the summer, Kelsey goes on tour and ensures each teen has an amazing, unforgettable summer. Some of her favorite stops on tour are Sedona, Lake Tahoe, and Jackson Hole!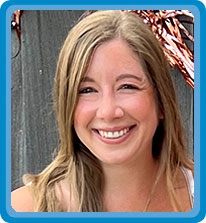 Becky Feury
Becky traveled with Rein Teen Tours as a camper, has worked in the summer office for many years, and now is working at Rein Teen Tours full time! She has her Bachelor's Degree in Psychology from Quinnipiac University as well as a Master's Degree in General and Special Education from Hunter College. In her free time Becky enjoys traveling, being a dog mom, trying new restaurants, painting, and spending time with family and friends both exploring the city and in nature.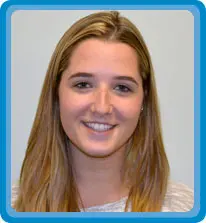 Jackie Parrella
Jackie has worked at Rein Teen Tours for the past 11 summers in our summer communications center. She also spent three summers as a camper with Rein Teen Tours and loves helping to make sure our teenagers have the same amazing experiences that she did. Jackie received her Bachelor's Degree from the University of Maryland and recently earned her Master's Degree in Secondary Education. She is currently a high school science teacher. In her free time, Jackie loves to travel and spend time with her dogs.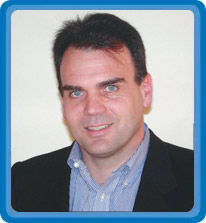 Will Thompson
Will has been involved in the teen travel industry for over 30 years, running adventure programs throughout Europe and the Caribbean. European travel is Will's passion and he spends an extensive amount of time researching and planning every aspect of our European Adventure program. Will has helped build a dynamic team of guides, a collection of the best restaurants/hotels and the most amazing adventure activities throughout Europe.

Tamara Silva
Tamara has worked in the Rein summer office for several summers. She is a Licensed Clinical Social Worker and works in the North Caldwell School District as a school social worker. Tamara has two teenage boys who keep her busy with their hockey and soccer schedules.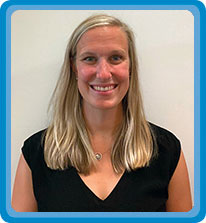 Emily Moore
Emily has worked in our office for the past few summers. She grew up going to sleepaway camp and spent summers in college traveling on her own or with friends. Emily received her Bachelor's from Ramapo College and has her Master's degree in Special Education and Curriculum & Instruction. She currently teaches high school history and loves spending her summers working with the Rein office family.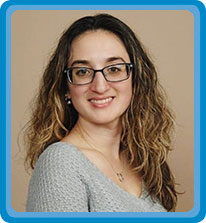 Nicole Bergen
Nicole has worked in the Rein summer office for the past few years, and went on two tours as a counselor prior to that. Nicole received her Master's degree in Ecology Evolution, and is currently enrolled in the Environmental Management PhD. program at Montclair State. Nicole is a high school science teacher, enjoys spending time with her dogs and riding her motorcycle in her free time.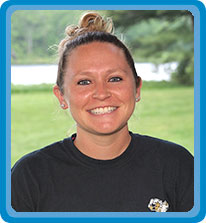 Mary O'Connor
Mary graduated from William Paterson University where she received her Bachelor's Degree and is currently working on getting her Master's Degree in Adventure Education. She works as a Physical Education and Health teacher at Bergen Tech High School. She has been with Rein Teen Tours for the past 9 amazing summers. Some of her favorite stops are Whistler, Hawaii, and Lake Tahoe.

Dan DeCanio
Dan has his Master's Degree in Educational Leadership and is currently a sixth grade social studies teacher. Dan has worked for Rein Teen Tours for the past 18 summers because he enjoys the connections he makes with his campers. Dan has visited 48 of the 50 United States.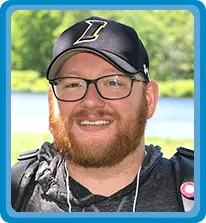 Ryan Snyder
Ryan has worked with Rein Teen Tours since the summer of 2008. He started off as a cook and then began leading tours a couple of years later. During the school year, Ryan is the principal of a school outside of Philadelphia, PA. His favorite place to visit with Rein Teen Tours is Disneyland in California!.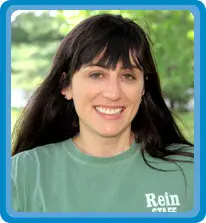 Ellen Bernhard
Ellen is a college professor who earned her PhD in Media and Communication Studies from Drexel University. She has spent 13 summers working for Rein and is a two-time former camper (Norman was her director!). Her favorite places to visit while on tour are Sedona for the Pink Jeep Tours, San Francisco for the Ghiradelli Chocolate Factory, and Zion for the scenery!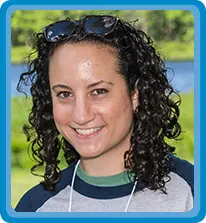 Rachel Weissman
Rachel, Norman Rein's niece, earned her Master's Degree in School Counseling and works as a student advocate in New York City. Rachel joined the Rein staff 14 years ago and works on our tours and community service programs, as well as in our office during the summer.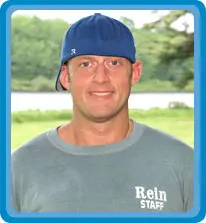 Robbie Goldstein
Robbie lives in New York City, works as an English Language Arts Special Education Teacher during the school months, and coaches both varsity basketball and baseball. He has been with ATW/Rein for over 10 years. He is also an author, working diligently to get published.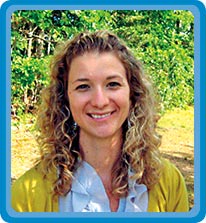 Allison Kosswig
Allison has worked with Rein for the past 15 summers. Most recently, Allison worked as the head director of Project Costa Rica. She has also directed Adventure Thailand, Project Ecuador and worked at Project Hawaii, as well as on several other Rein programs. She has a Master's Degree in School Counseling and works as a guidance counselor in Connecticut.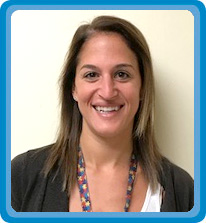 Lauren Strumwasser
Lauren earned her Master's Degree in Social Work and Administration and currently works in a school with pre-k through 9th grade students. She has worked for Rein for 9 years and loves every minute of traveling the world. Lauren's best memory is hiking the Grand Tetons and having a snow ball fight in July.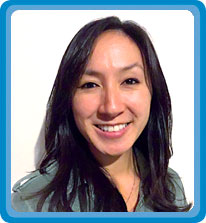 Kat Chu
Kat has spent over 15 years touring and working with Rein, directing European Adventure, Project Ecuador and most recently, Western Adventure. She earned a Bachelor's from New York University and a Master's from Queens College – both degrees in Education. During the school year, she teaches high school music in New York City.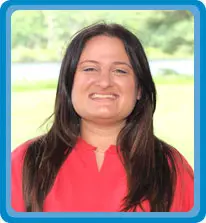 Amanda Shaw
Amanda, a middle school math teacher in New York, earned a Dual Master's degree in Elementary Education and Special Education, as well as holds a certification in Adolescent English for grades 7-12. Amanda's memorable experiences going on three teen tours as a teenager led to her passion for working on teen tours as an adult. She has worked for Rein Teen Tours for the past 8 summers and looks forward to forming bonds with her kids and staff. Her favorite tour stops include Wyoming, California and Seattle.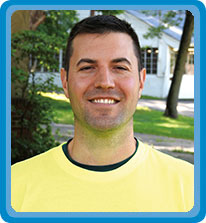 Billy Farrell
Billy is a Firefighter/EMT for the federal government near Poughkeepsie, NY. He lives an active lifestyle doing his favorite hobbies of snowboarding, obstacle course racing, hiking and, of course, traveling. Billy has worked for Rein for the past 9 summers and most recently directed Project Ecuador. His favorite part of every Rein tour is seeing relationships build amongst the kids.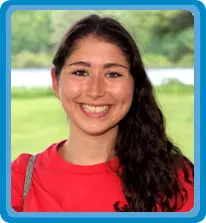 Sara Kern
Sara earned her Bachelor's Degree in Elementary Education from Goucher College and is earning her Master's in Special Education. She currently teaches third grade in Baltimore, MD. This will be Sara's 8th summer with Rein. Sara loves that each day on tour is new and exciting. Some of her favorite places on tour are Bryce & Zion National Parks, Yellowstone and Jackson Hole.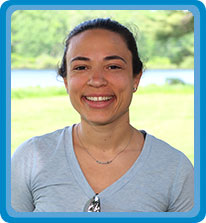 Jen Ritz
Jen attended Iona College, where she was a member of the Division I basketball team. She currently works as a Physical Education teacher in Westchester County, New York. Jen joined our staff in 2017 and loves our Southwestern tours. Her favorite activities are surfing in San Diego and hiking in Bryce Canyon. She believes no adventure is complete without taking a handstand photo.

Michael Franklin
Michael has been teaching and coaching in the Lynbrook School District for 21 years. His passion for mentoring, traveling and having fun make the teen tours that he directs adventurous and educational. Michael's passion for positive energy and communication is what has contributed to his success in the classroom, on the fields as a coach and player, and as a teen tour director.

Sara Saltzman
Sara earned her Master's Degree in Special Education from Bank Street College of Education and currently works as a second grade special education teacher and special education team leader. She studied abroad twice and spent many summers in a variety of roles at day camps and residential camps. She is excited for her third year touring with Rein. Sara's favorite places are Banff, Catalina Island, and Park City.

Adam Conrad
Adam has degrees in Early Childhood Education and Sports Management. He is a second grade teacher and high school basketball coach in Ohio. Adam's favorite activities include snorkeling in Hawaii and waterfall rappelling in Costa Rica and he can't wait for new adventures in his 7th year with Rein.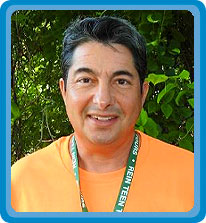 Jay Feingold
Jay has directed over 15 tours across the U.S., Canada, and Europe. He is a non-practicing lawyer who does stand-up in his spare time. His favorite places to visit on tour are Yellowstone, Bryce Canyon, and Lombard Street in San Francisco.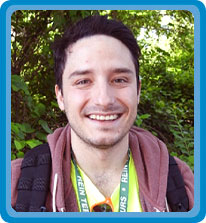 Garrett Gallinot
Garrett earned his Bachelor's degree from Muhlenberg and his Masters of Education at Rider University. He is currently working towards a Masters in Gifted Education from the Teachers College of Columbia University. Garrett is thrilled to be a member of the Rein Teen Tour family. While he has many favorite moments with Rein, he cherishes most the unique experience of traveling all the way from the East coast to the West coast of the U.S. on Rein's Crossroads!

Nicole Malament
Nicole earned her Master's Degree in Clinical Social Work and currently counsels first-generation high school and college students in Washington, D.C. She has worked for Rein since 2018 and loves seeing campers build lifelong friendships on tour. Nicole's favorite place to visit on tour is Lake Tahoe.

Megan Powell
Megan earned her Master's in Literacy and Bachelors in Childhood Education and currently works in an elementary building as an RTI Mathematics Teacher. This will be her 5th year working for Rein. She loves seeing new places and getting that "feeling" of trying something new. Megan's best memory is exploring Hawaii as a whole and everything that it has to offer.

Andrew Rosenberg
Andrew is a Guidance Counselor on Long Island with a Bachelor's degree from Quinnipiac University and a Master's in School Counseling from LIU Post. He spent two summers as a Rein camper and looks forward to his summers now as a director watching his campers build lifelong friendships on tour. Some of his favorite places to visit on tour are Whistler and Hawaii.

Caroline Burden
Caroline got her BA in Dance with an Education track from Goucher College. She now works full time as a dance teacher, currently in Florida. Her favorite memories on tour are hiking in the Badlands, going to the San Diego Zoo, and eating at Fire and Ice in South Lake Tahoe!

Frank Cancro
Frank has been teaching middle school students in Westchester, NY for over 30 years. In addition, he has over 20 years of experience in teen travel/summer camps. He holds Bachelor's and Master's degrees both in the education field from SUNY New Paltz. Frank also has a professional diploma in Administration and Supervision. His favorite places to visit are the national parks, especially Yosemite and Yellowstone.

Hannah Bass
Hannah has her Master's in Educational Leadership from William Paterson University as well as a Master's in Special Education from Kean University. She is currently working as an eighth grade special education math teacher in New Jersey. Hannah has worked for Rein for three summers on Project Costa Rica and Western Skies. Some of her favorite memories include seeing the La Fortuna Volcano, Bryce Canyon, and surfing in San Diego.

Julie Harrison
Julie earned a Master's Degree in Educational Leadership from Drexel University. She has been a part of the Rein family since 2007 working on Project Hawaii, Project Costa Rica, Project Ecuador and the Galapagos, and most recently directing Project California. Her favorite place to visit on tour is Disneyland!

Steven Lopez
Steven began working with Rein Teen Tours in the Summer of 2023. He grew up in NYC and currently lives and works in Westchester, NY as a High School Spanish Teacher. As a side job, he also works as a fitness trainer. Steven is passionate about traveling, world cultures, art, hiking & the outdoors, and learning languages, speaking Spanish, Portuguese, and French.